Experts in our Field
Accomplished physicians, Dr. Eiman Nasseri and Dr. Lili Nasseri, are respected for their experience and expertise in dermatology, aesthetic medicine and laser technologies. Recognized as some of BC's best, the Healhty Skin Centre team welcomes every patient with both warmth and extensive knowledge to address all their skin care needs.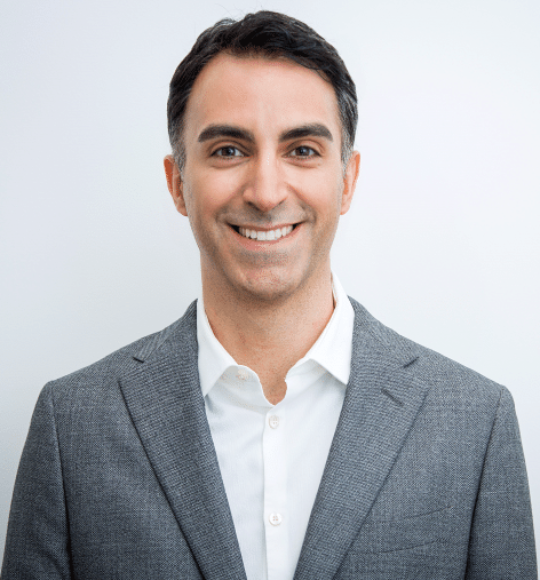 Dr. Eiman Nasseri
MD, CM, FRCPC, FAAD, FACMS, MBA
Dr. Eiman Nasseri is a double board-certified Canadian and American dermatologist. He obtained his MD from McGill University and then studied dermatology at Université de Montréal while simultaneously doing his MBA in Montreal and Tokyo. He did his fellowship in Mohs Micrographic Surgery at the University of Toronto and then went on to be the Director of Dermatologic Surgery at the University of Illinois in Chicago where he oversaw the surgical program, taught medical residents and did research in skin cancer and cosmetics. He has also obtained a fellowship in medical education and is a trained certified mediator.
In 2016 Dr. Nasseri built and co-founded Healthy Skin Centre where he currently performs surgery and practices cosmetic dermatology. In his free time, he likes to learn languages (he speaks 5!), plays classical piano and is a sought-after lecturer on skincare and skin cancer prevention. He has lectured extensively across Canada as well as in Japan, Mexico, the United States and will be presenting in Ireland this coming spring.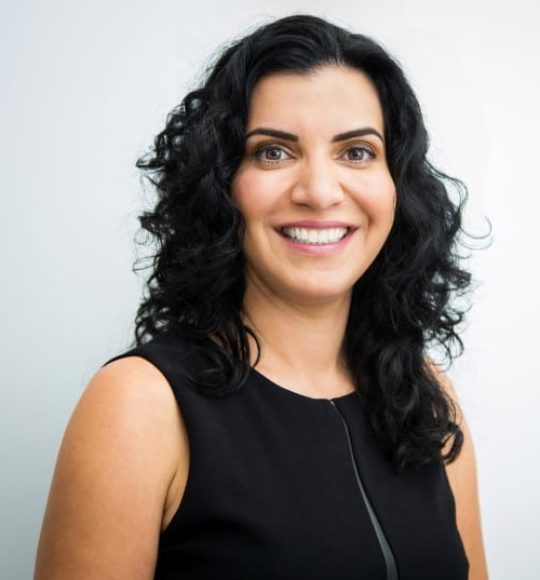 Dr. Lili Nasseri
MD, CM, CCFP, FCFP
Dr. Lili Nasseri entered medical school at age 19 and graduated from McGill University Medicine by age 23. She completed her residency in general practice at Dalhousie University, followed by training in cosmetic medicine and phlebology. Dr. Lili Nasseri is an expert in sclerotherapy – the treatment of varicose veins and spider veins – and has helped thousands of patients transform their legs. She is an expert injector of Botox, Xeomin and Dysport, treating frown lines and wrinkles, relieving migraines and improving excessive sweating. Dr. Lili Nasseri combines fillers like Belotero and Restylane with IPL treatment to improve the signs of ageing, from a slight refresh to total facial rejuvenation.
When she is not focusing on helping her patients improve their skin, she is an avid travel writer and has had her own newspaper column. She is a mother of two beautiful girls and in her free time loves to write, travel, organize events on women's health and wellness, and meditate. She is passionate about living life well balanced. She is the co-founder of Healthy Skin Centre and its executive director.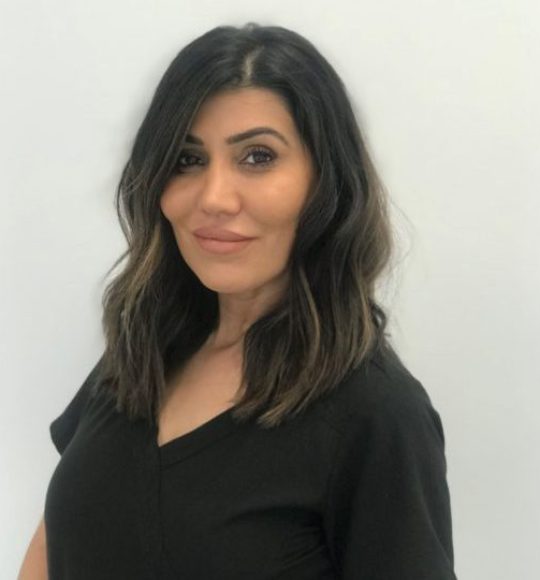 Dal
Director of Skincare and Patient Care Coordinator
Dal is Dazzling! She has been working in the health and aesthetics industry for over 15 years, with her passion for skin health and extensive training in physician-directed clinics, she offers personalized skincare evaluations and exceptional care for patients. Dal is committed to her patients. She enjoys educating them and providing customized treatment plans. She meets with patients to answer all their skincare questions and assists our doctors with injectables.
As the Patient Care Coordinator for our dermatologist Dr. Eiman Nasseri, she provides education to patients in skin cancer prevention utilizing skincare and Photo Dynamic Therapy treatments. She is specialized in various medical grade treatments such as microneedling, chemical grade peels, hydra facials, laser hair removal, IPL treatments as well as trained in application and teaching with our mineral makeup Jane Irredale. She has over a decade of experience working with top medical-grade skincare lines such as Skinceuticals, Neocutis, ZO and Stratamed.
When she's not working, Dal enjoys her time with her daughters, the great outdoors and relaxing with a cup of tea and a good read.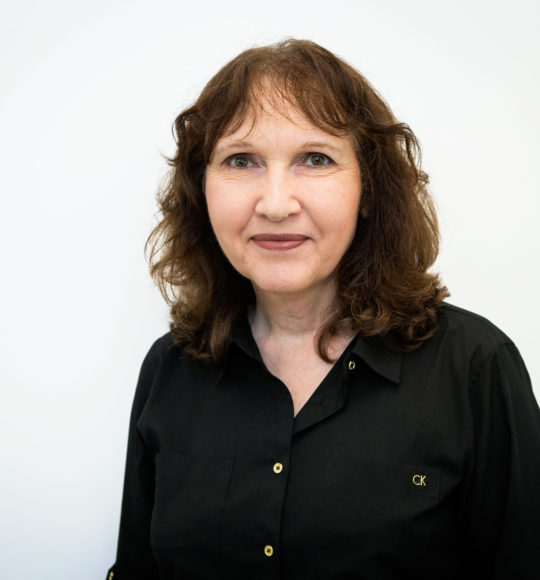 Carin
Patient Care Administrator
Carin is caring! She is the Patient Care Administrator at Healthy Skin Centre. She has worked in the field of dermatology for over 20 years and is passionate about skincare and helping patients achieve healthy skin. She feels blessed to be working with Dr. Eiman Nasseri and Dr. Lili Nasseri. Healthy Skin Centre offers all the new cutting-edge skincare treatments and she loves being part of it. She particularly enjoys answering patients' questions over the phone and meeting them when they come in for treatment. "I've had the pleasure of meeting some pretty amazing people," says Carin.
When not at work, Carin enjoys spending time with family, reading, dancing and watching movies.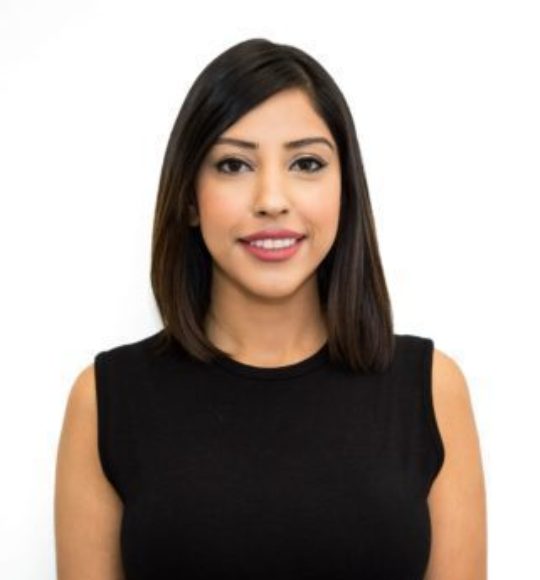 Nav
Registered Nurse and PDT Provider
Nav is Noble! Nav is a Registered Nurse. She graduated from Kwantlen Polytechnic University with a Bachelor of Science in Nursing degree. She began her career working in the hospital in the maternity unit and then continued on to train in cosmetic dermatology. She has experience working in Coolsculpting, laser hair removal and skin brightening. Under the guidance of Dr. Eiman Nasseri she has trained in PDT treatments, skin cancer prevention and skin cancer surgery.
In her free time, she enjoys spending time with family and friends, cuddling with her cat, hiking during the summer, and watching movies.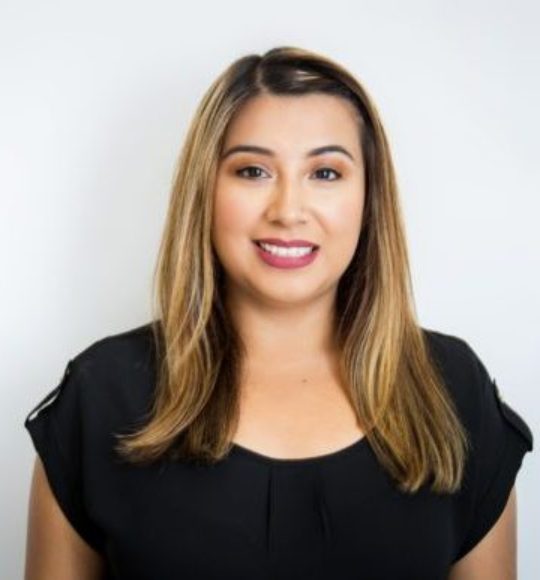 Blanca
Registered Nurse and PDT Provider
Blanca Dominguez is a registered nurse who has been assisting Dr. Nasseri in Mohs micrographic surgery since 2017. Blanca obtained her Bachelor of Science in Nursing degree from Langara College in Vancouver, BC. Since graduating in 2011, she has worked in several acute care settings including Medical & Surgical wards, Outpatient Parenteral Antibiotic Therapy, Medical Day Care and Wound Care clinics. Blanca has also served as a nurse preceptor mentoring many students throughout the years. When Blanca joined the Health Skin Centre team, she continued to expand her skill set and knowledge by undertaking advanced training in skin cancer prevention and treatment and under the guidance of Dr. Eiman Nasseri. When Blanca is not busy working you will probably find her hiking the beautiful west coast trails with her adorable Cuban rescue dog.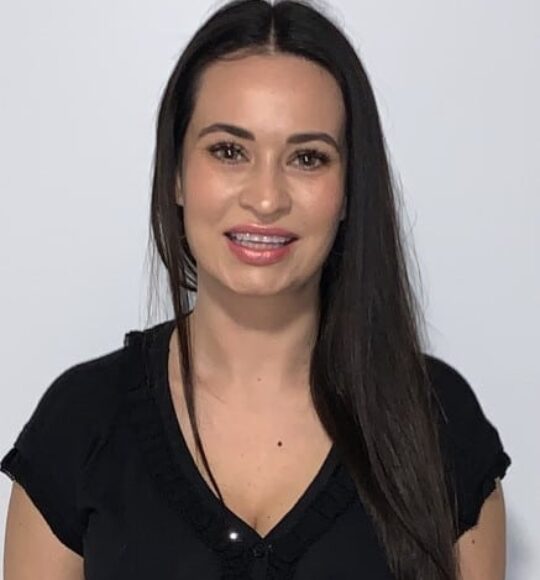 Aliona
Registered Nurse and PDT Provider
Aliona is Accomplished! Aliona is a Registered Nurse with over 12 years of experience. She graduated from Douglas College with a Bachelor's degree in Science of Nursing. After working in orthopedics and trauma for seven years, Aliona completed a perinatal nursing specialty program at BCIT. Her passion is helping people. She divides her time and expertise between helping women in labour and delivery and assisting Dr. Eiman Nasseri provide Mohs surgery for skin cancer patients at Healthy Skin Centre.
Aliona loves animals and d enjoys horseback riding every summer in beautiful British Columbia. In her free time, she enjoys exploring the world and embracing various cultures, traditions, and cuisines. When Aliona is not travelling she enjoys spending time with friends and family or curling up with a book by a fireplace.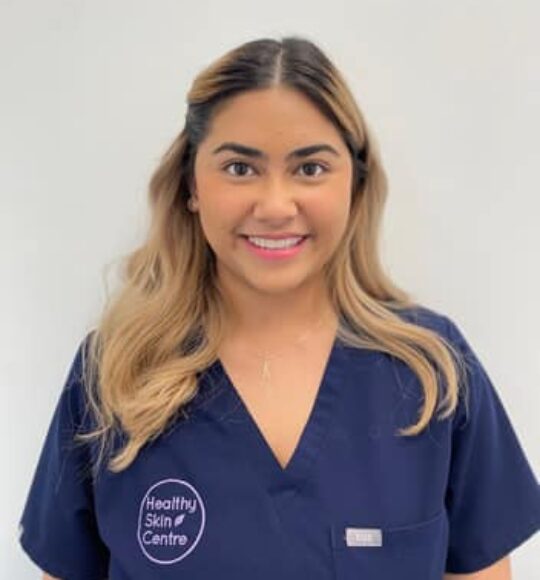 Kyra
Patient Care Administrator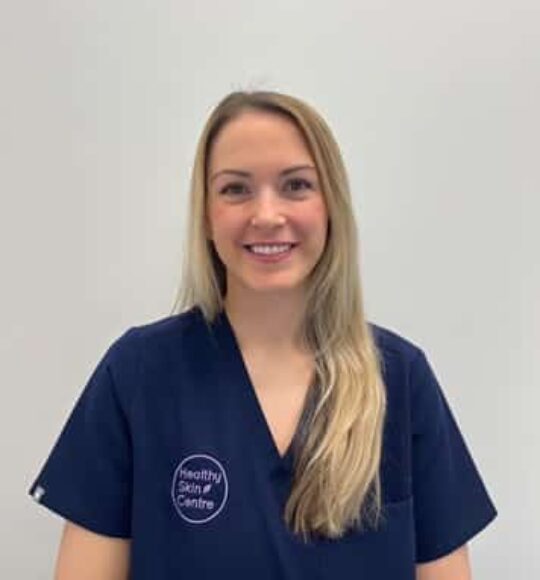 Kristy
Patient Care Administrator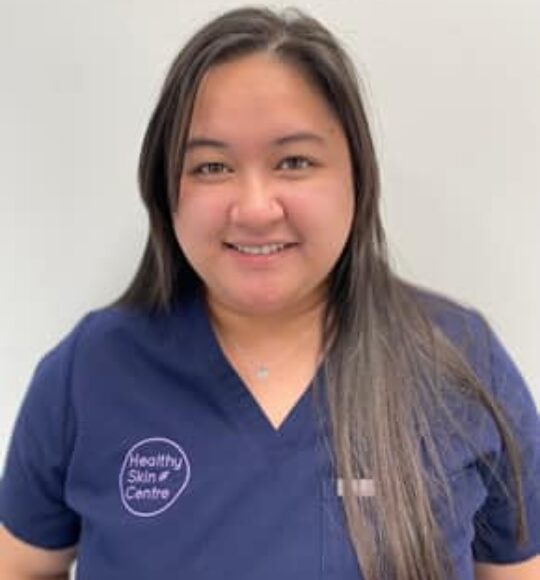 Yasmin
Patient Care Administrator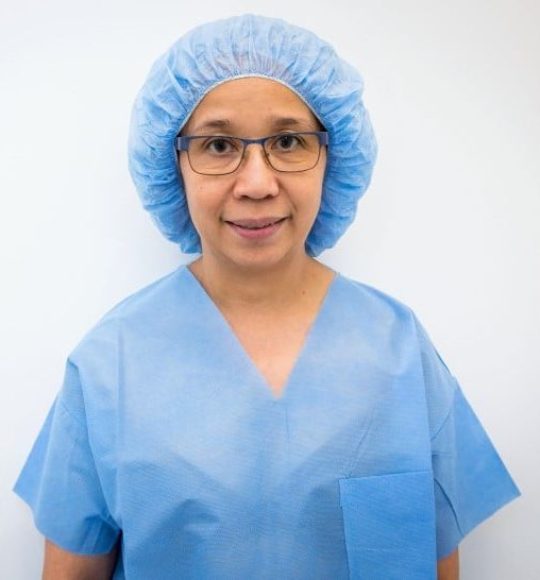 Rosalina
Medical Device Reprocessing Technician
Rosalina is Resilient! Rosalina is our Medical Device Reprocessing Technician and she takes her work very seriously. She is responsible for all the cleaning and sterilizing of surgical instruments at Healthy Skin Centre. She has over 10 years of experience in the field of MDRT, working in a multitude of private surgical centres as well as at Royal Columbian Hospital.
In her free time, Rosalina enjoys spending time with family and eating cheesecake.
Daniela
Laboratory Histotechnologist