Welcome to Healthy Skin Centre
Your Local New Westminster Botox Clinic
Healthy Skin Centre is a brand new, state of the art dermatology centre specializing in cosmetic dermatology, vein treatments and Mohs micrographic surgery. We provide the gold standard treatment in skin cancer surgery as well as BOTOX® Cosmetic, Xeomin®, dermal fillers, varicose vein treatments, spider vein treatments, mole removal, microneedling, PRP for hair loss and advanced skin care.
We are located in New Westminster, but our patients come from all over British Columbia including Vancouver, Burnaby, Port Moody, Coquitlam, Surrey, Delta, and White Rock.
We make a difference in people's lives and love the work we do. Healthy skin is beautiful skin.

Call us today at 604.553.7546 to book your New Westminster Botox treatment or to see how we can help you.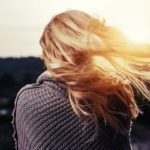 "I am so happy with my results! It looks so natural – but fresher and younger- and makes me so happy!"
Sarah - Vancouver
Varicose and spider veins can be treated with a non-surgical office procedure called Sclerotherapy. Please call our medspa at any time to book in for your consultation. We have brochures, patient education literature, articles and many other resources we'd be happy to share with you.

Mole and Skin Tag Removal
There are different types growths that appear on the skin as we age: moles, skin tags, cherry angiomas, etc. Removal of a mole or other skin growth should be determined by a physician after careful assessment and diagnosis. The physicians at Healthy Skin Centre are dermatologists and skin care specialists who can help you make the right decision.
Mohs Micrographic Surgery
Mohs micrographic surgery is considered the most effective technique for treating many basal cell carcinomas (BCCs) and squamous cell carcinomas (SCCs), the two most common types of skin cancer.
Contact Us
If you would like to make an appointment with Dr. Lili Nasseri or Dr. Eiman Nasseri, please contact us at:
We are located directly above the Save-On-Foods and TD Bank on Columbia Street, in New Westminster, just one block from Royal Columbian Hospital. There is underground parking on P2. Please park near the South Tower and take the elevator to the 3rd floor. (Make sure that you are at the South tower as the North tower takes you to a different building.)
If you are parking outside, the front entrance is located on Nelson's Crescent.