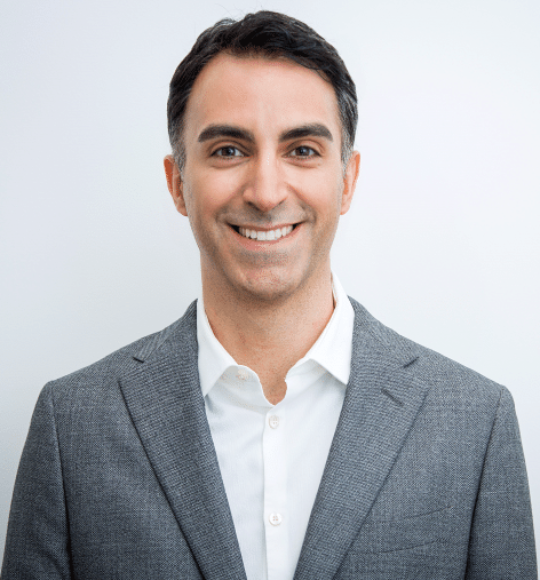 Dr. Eiman Nasseri
MD, CM, FRCPC, FAAD, FACMS, MBA
Dr. Eiman Nasseri
Dr. Eiman Nasseri is a double board-certified Canadian and American dermatologist. He obtained is MD from McGill University and then studied dermatology at Université de Montréal while simultaneously doing his MBA in Montreal and Tokyo. He did his fellowship in Mohs Micrographic Surgery at the University of Toronto and then went on to be the Director of Dermatologic Surgery at the University of Illinois in Chicago where he oversaw the surgical program, taught medical residents and did research in skin cancer and cosmetics.
He has also obtained a fellowship in medical education and is a trained certified mediator. In 2016 he built and co-founded Healthy Skin Centre where he currently performs surgery and practices cosmetic dermatology.
In his free time, he likes to learn languages (he speaks 5!), plays classical piano and is a sought-after lecturer on skincare and skin cancer prevention. He has lectured extensively across Canada as well as in Japan, Mexico, the United States and Ireland.
Professional Associations
Dr. Nasseri is a member of the following professional associations.
American Academy of Dermatology (AAD)
American Board of Dermatology (ABD)
American College of Mohs Surgery (ACMS)
American Society for Dermatologic Surgery (ASDS)
BC Dermatology Association
Canadian Dermatology Association (CDA)
Canadian Medical Association (CMA)
Canadian Society for Dermatologic Surgery (CSDS)
College of Physicians and Surgeons of BC (CPSBC)
Doctors of BC
Ontario Medical Association (OMA)
Royal College of Physicians and Surgeons of Canada (RCPSC)
What is Mohs Micrographic Surgery?
Please click here to find out more about Mohs Micrographic Surgery.